Culture and Change Approach
The Malone Group uses a variety of culture and change models to support alignment of an organization's people, processes and technology with its vision and purpose. Achieving alignment of  knowledge, behaviors and beliefs is a continuous process, which of course may be enhanced by supporting events and other actions to keep moving along the curve to high endorsement of the vision. Some "must haves" include:  A clear vision, Solid metrics, and Communication that creates both alignment and community.
Communication that Creates Both Alignment & Community
The Malone Group partners with business and Human Resources leaders to create a company-specific model for guiding change and creating a culture that enables delivery of impactful services true to its vision and purpose.  Two factors strongly influence the success of change initiatives.  This first factor is creating feelings of certainty, and the other is acting with intention about creating readiness to change.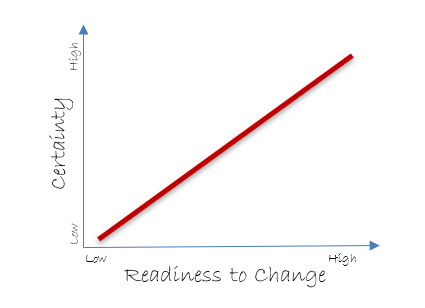 Readiness to change is developed by identifying key stakeholder groups, and for each group, inspiring their commitment to becoming fully aligned with a new vision. We partner to clarify what they must know, do and believe to help the organization achieve its desired purpose and impact.   Key to this process is finding alignment among team members' personal values and those of the organization. Team members must then see those values come to life in the continuously reliable attitudes, behaviors and decision-making among the leadership team. If values are upheld, a strong culture is built.  If breaches are tolerated, the culture is undermined.
For more information please contact Sharon Malone, President, The Malone Group at
(860) 674-9325 or sharon@themalonegrp.com.