The Malone Group offers a wide variety of custom leadership development programming that prepares leaders to unlock their own potential and equips them to successfully maneuver future professional challenges.  Leadership  Development Programs may take one of two forms:
In-House
Leadership Development Program Design
In-house leadership programs develop employees within an organization.  Program goals are focused on aligning individual skills, group performance and overall culture with the company's strategic goals.  Participants may be grouped according to level, function, skill level, or areas of desired growth.  
Public Offering
Leadership Development Program Design
Public offering leadership programs bring together professionals within an industry and deliver learning in a setting with like colleagues. These offerings provide skill building, in a familiar environment and broaden leadership impact within their professional field.  Participants interact with peers while enhancing their ability to manage themselves, groups/departments, and the enterprise in which they work.
The Malone Group uses a four-step process to customize leadership programs for corporate clients or professional organizations  

Our approach is to first analyze participant needs based on desired performance levels, organizational and  industry benchmarks,  Next, we custom design and develop a learning architecture and program modules aimed at bringing learners to the desired performance level. Then, we implement the series of interactive learning solutions to guide participants through  understanding, practice, and mastery of the targeted  leadership skills. Finally, we evaluate the results to determine if the performers are meeting the outlined standards.  We track those results and lessons learned back to the design and delivery for continuous program improvement.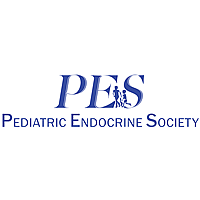 Karen Rubin, M.D., PESLA Steering Committee
"Sharon and her team designed a tailored leadership program to meet our membership's unique developmental needs and to hone their leadership skills.  The program is engaging, relevant, and builds real skills."
For more information please contact Sharon Malone, President, The Malone Group at
(860) 674-9325 or sharon@themalonegrp.com.